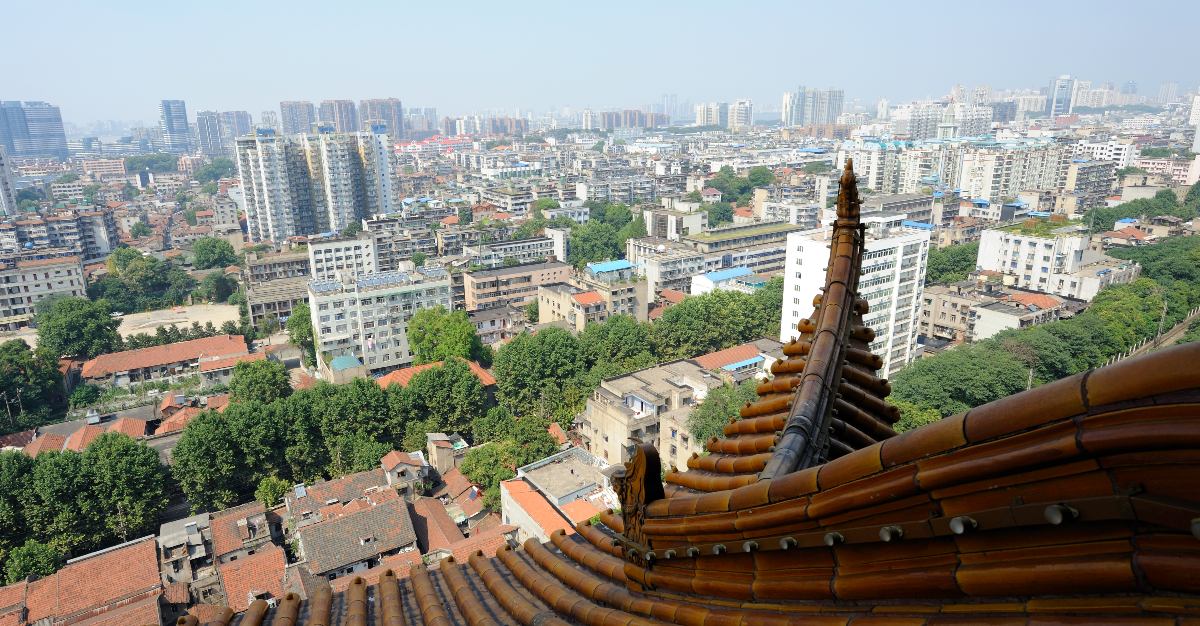 Over 500 cases of the coronavirus have been confirmed in China's current outbreak. Of those cases, it has now been reported that 17 people have died from the virus.
With such a severe strain of the virus infecting China and neighboring countries, travelers might wonder how safe it is to visit China. And if you do visit, can you take any steps to avoid Wuhan's coronavirus?
How Safe is it to Visit China?
While Americans are still able to travel to China during the coronavirus outbreak, the U.S. State Department issued a travel advisory. United States citizens are advised to show extreme caution while traveling in China.
The CDC has also issued a Watch Level 2 Alert for the outbreak. This means travelers should "practice enhanced precautions."
"Person-to-person spread is occurring, although it's unclear how easily the virus spreads between people." The CDC added that elderly adults and others with a compromised immune systems are at a higher risk of the coronavirus. While abroad, travelers "should avoid contact with sick people, animals (alive or dead), and animal markets."
As the outbreak continues to grow, local Chinese authorities announced on January 22 that the city of Wuhan will be quarantined. Travelers won't be able to visit the city, although, they are still able to travel to other cities in the country and should be wary and exercise caution when doing so.
Ways to Avoid the Coronavirus
Since U.S. citizens can currently visit China during the outbreak, there are ways to prevent catching the virus.
Keep in mind that there is still no vaccine for the coronavirus or specific treatment for infection. The virus is not completely avoidable, but you can lower your risk of catching the virus.
Cancel or Change Your Flight
Flights landing at the Wuhan airport are being offered free ticket cancellations or changes. Since the city will officially be in quarantine, arriving at a different airport in China would be one way to not only avoid the outbreak, but quarantine as well.
Avoid Human Contact
The World Health Organization said the coronavirus spreads through animal-to-human contact and human-to-human contact. Avoiding animal markets, contact with animals, and contact with humans will lessen the chance of catching the virus.
Take Appropriate Precautions
The CDC recommends certain precautions to be taken to avoid the coronavirus.
In addition to avoiding contact with animals and people, you should wash your hands regularly with soap for at least 20 seconds. If your hands are unwashed, avoid touching your eyes, nose and mouth.
Lastly, avoid close contact with anyone who is sick.
Cover Your Mouth
Chinese authorities are also urging people to take other measures to prevent the spread of the virus.
Covering your mouth when you sneeze or cough is one way to decrease the risk of spreading the coronavirus. More Chinese citizens are wearing face masks to cover their mouth and nose during this outbreak. It protects your mouth and nose from bacteria.
Although, the masks are quickly selling out in most stores in China. Travelers should consider purchasing them in advance to help avoid the coronavirus.
While there are ways to avoid this new coronavirus, there is always the risk of catching it while in China.
With the large amount of travel China is expecting during the Lunar New Year, the outbreak will be more difficult to control. Li Bin, deputy head of China's Health Commission, said this could also lead to the virus mutating and, "risks that the epidemic could spread further."
Are you still worried about the coronavirus or other health risks while traveling abroad? Do you have more questions about staying free of this virus? Passport Health can help. Give us a call at or book an appointment online now and speak to a Travel Health Specialist.
Would you reschedule a trip to China until after this outbreak ends? Are you still unsure about the risks of this coronavirus? Let us know in the comments, or via Facebook and Twitter.
Written for Passport Health by Elle Johnson. Elle Johnson is a senior multimedia journalism student at the University of South Carolina. Johnson is graduating with a bachelor's degree in December and is a freelance writer in her free time.