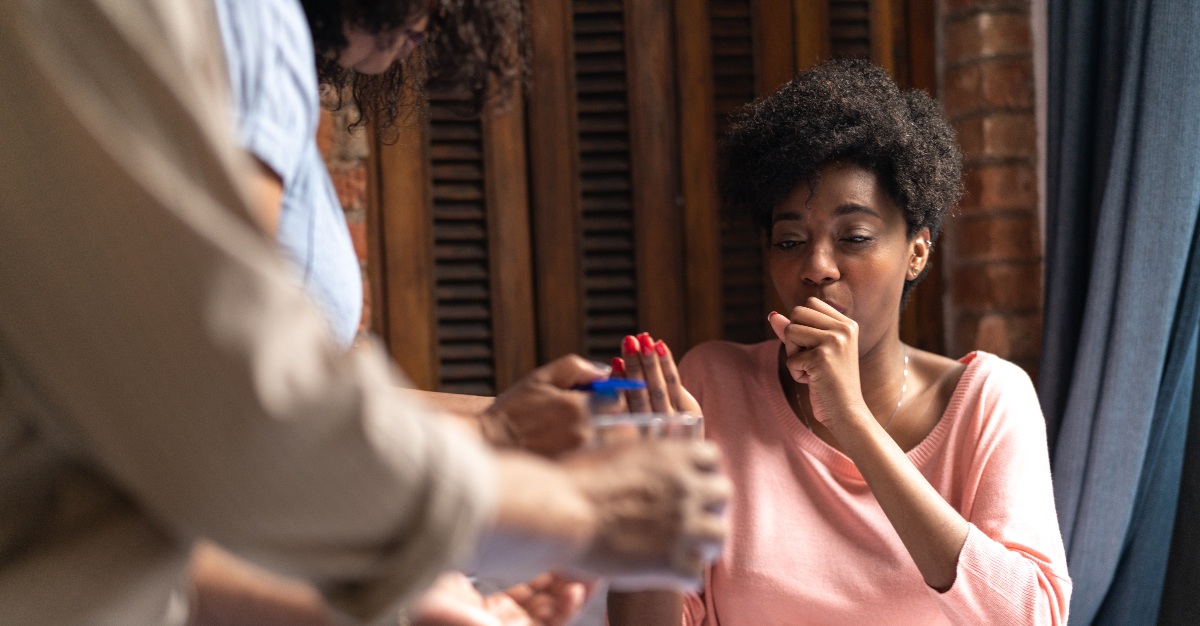 The first case of the new coronavirus was confirmed in the United States on January 20 by the CDC.
There is currently an outbreak of this new coronavirus in Wuhan, China causing about 300 cases and six deaths. Chinese officials also confirm that seven patients with the virus are critically ill.
While officials do know the illness is a coronavirus and it is not SARS, they are still looking into more details about this strain. And as the virus reaches new regions, neighboring countries are taking precautionary measures to prevent an outbreak of their own.
A man from Washington state recently returned from a trip to China infected with the coronavirus. The man's current state is "healthy," according to the CDC. Although, officials are not taking risks with this virus. The infected man is in isolation at Providence Regional Medical Center in Everett, WA and the U.S. is taking precautionary measures for international flights.
What is a Coronavirus and Should I Worry?
The current virus from Wuhan, China may be a dangerous one, but that's not the case for all coronaviruses. The coronavirus is actually fairly ordinary, causing illnesses like the common cold. They cause an upper-respiratory tract illness, which typically only lasts for a short period of time.
According to the CDC, symptoms of a coronavirus are runny nose, headache, cough, sore throat and fever. Occasionally, coronaviruses can also cause infections such as pneumonia or bronchitis.
Although, severe coronaviruses exist that resemble pneumonia and can sometimes lead to death. Symptoms of a severe strain of a coronavirus are cough, chills, shortness of breath and body aches along with the common symptoms.
Outbreaks of severe coronaviruses are nothing new to the world. Both SARS and MERS are coronaviruses behind outbreaks this century, causing hundreds of deaths.
Dr. Michael Osterholm, director of the Center for Infectious Disease Research and Policy at the University of Minnesota, said Americans shouldn't worry, but be aware of the situation.
"Public health around the world is on alert for this," Osterholm said. "They're monitoring it closely and intervening quickly when cases are identified."
The outbreak in China is a severe strain that is much like pneumonia. Although, there is a confirmed case of coronavirus in the U.S., there's little worry about further spread. The CDC and other officials are taking many precautionary measures at airports around the country for the virus.
How is the U.S. Taking Precautions?
Airports in the U.S. are already taking action with this coronavirus.
Airports in New York, San Francisco, and Los Angeles have set up precautions for passengers from international flights. If a person recently traveled to a foreign country with coronavirus infections, these airports will have them undergo additional screenings before they leave the airport.
The CDC also said that it will be expanding some of these measures. According to NPR, the CDC announced expanded screening at Chicago O'Hare International Airport and Hartsfield-Jackson Atlanta International Airport. All passengers from Wuhan, China will be directed to one of the five airports with these screenings.
What Can I Do?
While there isn't currently a big risk of becoming infected with the coronavirus in the U.S., the CDC recommends a few precautions to protect yourself against it.
There is currently no vaccine or specific treatment for coronaviruses. But, people can still take some action to prevent catching these viruses:
Wash your hands with soap for at least 20 seconds
Try not to touch your eyes, nose and mouth with unwashed hands
Avoid close contact with those who are sick
Coronavirus spreads through water droplets from infected person, usually through a cough or sneeze. The people most at risk of catching the virus are those close to or caring for an infected person.
If you catch a virus like a cold and think it might be the coronavirus, it's recommended that you visit a medical official. Stay at home away from others. You should also disinfect objects and surfaces to prevent the spread of the virus.
Do you have any other questions about coronavirus? Worried about taking an international trip while the virus is spreading? Passport Health can help. Give us a call at , or book an appointment online and speak to a Travel Health Specialist.
Did you know China's coronavirus was confirmed in the United States? Do you think the precautionary measures at airports will prevent the virus from reaching other areas? Let us know in the comments, or via Facebook and Twitter.
Written for Passport Health by Elle Johnson. Elle Johnson is a senior multimedia journalism student at the University of South Carolina. Johnson is graduating with a bachelor's degree in December and is a freelance writer in her free time.