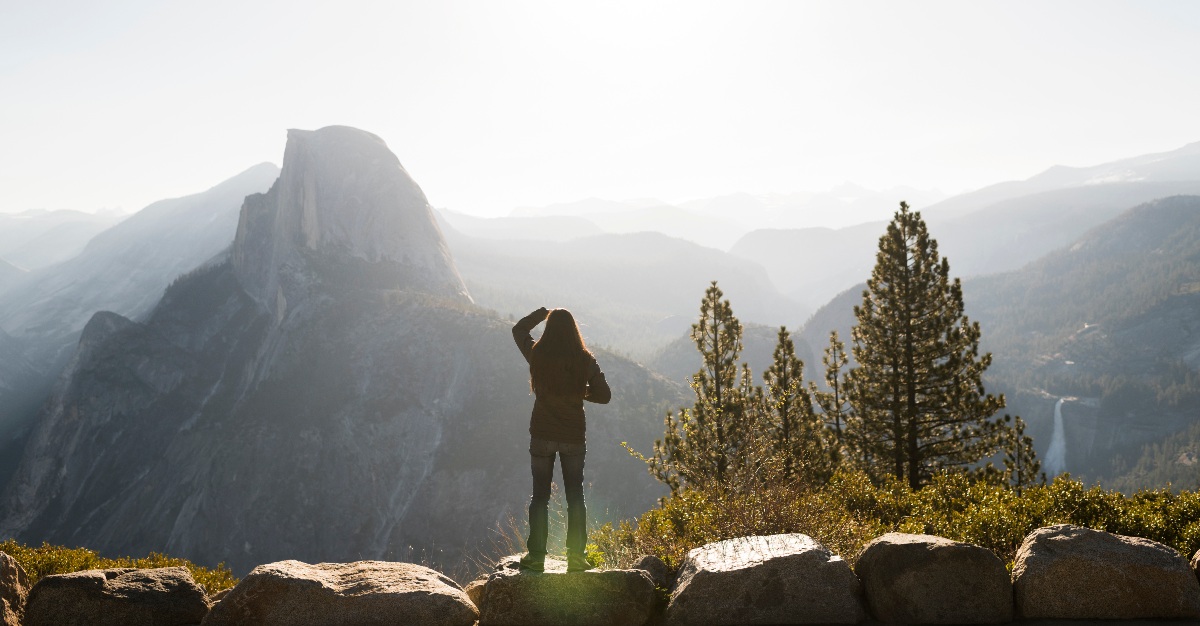 While recently exploring one of the United States most stunning national parks, 170 people caught a virus. More specifically, norovirus.
The National Park Service confirmed the outbreak at Yosemite National Park in Norther California. Only two cases of the virus were confirmed to be norovirus, but all 170 people showed the same symptoms.
Yosemite Park National Park Service stated, "the overwhelming majority of the reported cases are consistent with the norovirus." Like food poisoning, the infected experienced nausea, vomiting, stomach pain and a fever.
For a park that sees 4 million visitors every year, illnesses must happen. But, this outbreak occurred during one of Yosemite's quietest months of the year.
How Did Norovirus Spread Through Yosemite?
Scott Gediman, a representative of Yosemite Park, spoke with the San Francisco Chronicle. He said norovirus is very contagious, "so if an infected person touches a banister and someone else touches it, they can get it." He added that it's not that simple to discover where the outbreak began.
Visitors and employees who got sick from being at Yosemite were said to be afflicted some time during the first week of January. A drop in new incidents of people with the norovirus occurred in the past week says the National Park Service.
According to the Los Angeles Times, there are many options for the source of this outbreak.
Unsafe food in a dining hall and dangerous sleeping conditions have been considered. Although, officials say they can't declare it a foodborne outbreak without more information.
What is Norovirus?
Norovirus, also known as the winter vomiting bug, can be a deadly infection.
The virus spreads when people come into contact with an infected person. That may happen through eating and drinking infected food or water. Coming into contact with infected surfaces then touching your mouth can also spread the virus.
Norovirus symptoms usually begin 12-48 hours after contracting the virus.
The National Park Service suggests ways to prevent the norovirus like washing your hands often for 20 seconds with soap and water. Avoiding the sharing of food and drinks with other people can also reduce chances of infection, as can specific blood types.
The History of Norovirus at Yosemite National Park
The current outbreak in Yosemite Park isn't the first time this infection has happened.
In 2017, a group of seventh grade kids from John Adams Middle School in Santa Monica, California were unprotected from the norovirus when they visited Yosemite National Park. According to the Los Angeles Times, the students contracted a gastrointestinal illness. The Los Angeles County Department of Public Health Officials later found norovirus in Yosemite Park.
According to Forbes, a build up of feces and garbage around the park made officials restrict visitors in 2019.
According to the CDC, norovirus is not restricted to any one part of the world. They state that the virus causes almost 700 million cases a year.
In the U.S. alone, norovirus has been a frequent problem in the recent months. Outbreaks shut down schools in Colorado and Seattle, with 200 also infected at a Louisiana casino.
Currently the norovirus outbreak is being looked into by representatives of Yosemite, professionals in the medical field, and the National Park Service Office of Public Health. People who have become sick because of the norovirus are also still being questioned.
Would you postpone a trip if your destination was at risk of norovirus? Have you ever come down with the illness while traveling? Let us know in the comments, or via Facebook and Twitter.
Written for Passport Health by Cheryl Brite.