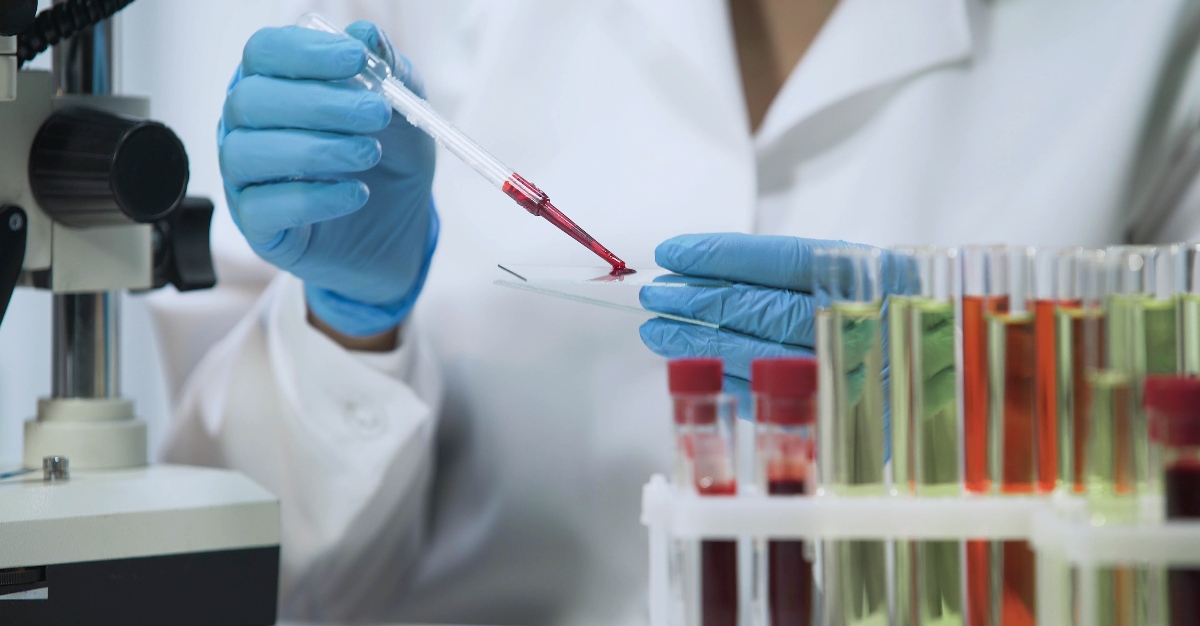 Researchers of the HVTN 702 study in South Africa, which began in 2016 to create a HIV vaccine, announced earlier this year that they have stopped administering vaccinations in clinical trials.
The promising HIV vaccine wasn't showing negative side effects or safety issues in the clinical trials. The vaccine failed because it wasn't proving to be effective against HIV.
"An HIV vaccine is essential to end the global pandemic, and we hoped this vaccine candidate would work. Regrettably, it does not," said Dr. Anthony Fauci, infectious disease chief of the National Institutes of Health (NIH).
About 5,400 people volunteered for the study between 2016 and 2020. Each person was randomly assigned to receive either the experimental vaccine or a placebo.
According to NIH, "Study participants received six injections over 18 months." The explained that the trial kept with other NIAID-sponsored safety standards. Officials kept track of participants health throughout the study, also offering aid for HIV prevention.
Results of the HIV Vaccine Trial
When an independent data and safety monitoring board looked at the results of the clinical trials in January of 2020, it found that the vaccine wasn't preventing HIV in the volunteers.
The vaccine was administered to 2,694 volunteers and the placebo to 2,689 volunteers.
Of those who received the vaccine, 129 had been infected with HIV. Whereas, 123 volunteers who received the placebo vaccine had been infected as well. These results showed that there was neither an increase nor a decrease in infection rates with the experimental vaccine.
Both the independent data and safety monitoring board and NIH agreed vaccinations should be stopped. They also decided volunteers should remain in the study for a follow-up.
While this specific HIV vaccine has failed, Fauci said, "Research continues on other approaches to a safe and effective HIV vaccine, which I still believe can be achieved."
Other Potential HIV Vaccines
There are currently two other large studies taking place to make an HIV vaccine, one from Johnson & Johnson and the other the Imbokodo study.
Johnson & Johnson has been working to fight HIV for 25 years. While they've made progress against the virus, the vaccine is a new potential milestone. The company has created eight HIV medicines, which make living with HIV a chronic illness not "the death sentence it once was."
Johnson & Johnson recently finished a trial for the vaccine in Africa which following 2,600 women. According to the company, "A second trial is underway in North America, South America and Europe with 3,800 men who have sex with men."
The Imbokodo study, launched by NIH in 2017, has trials taking place in various countries across Africa. Results of the study are expected in 2021.
Dr. Kathy Mngadi is the Imbokodo co-chair and senior scientist at the Centre for the AIDS Programme of Research in South Africa. She explained the years of research and testing put into HVTN 705, the potential vaccine. Mngadi added that their vaccine offers the best current chance to prevent the virus.
"We are grateful to the people of southern Africa who volunteer for these trials," she said.
While the HVTN 702 trial failed, researchers continue looking for an answer to HIV. Dr. Glenda Grey, HVTN 702 Protocol Chair, said the people of South Africa have made history by helping researchers look for and test an HIV vaccine.
"We will continue to explore promising avenues for preventing HIV with other vaccines and tools, both in South Africa and around the world," said Grey.
Along with the potential vaccines, some treatments have also shown promising in fighting the virus. One of the two treatments may also help us rid the body of Zika infection.
Did you know so many trials for HIV vaccines were under way right now? Do you think we're on the verge of a breakthrough in HIV prevention? Let us know in the comments, or via Facebook and Twitter.
Written for Passport Health by Elle Johnson. Elle Johnson is a senior multimedia journalism student at the University of South Carolina. Johnson is graduating with a bachelor's degree in December and is a freelance writer in her free time.