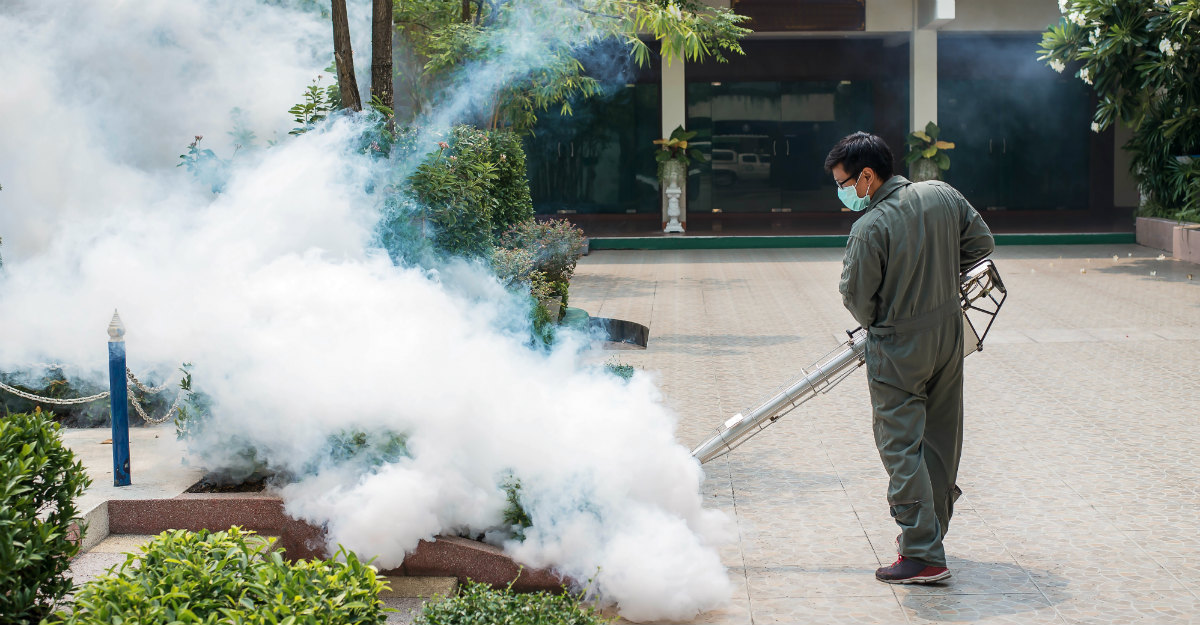 Some areas of the world have been able to get rid of malaria.
Even with decades of outbreaks, the parasite is gone in many countries. However, even if countries eradicate a disease, travelers always pose a risk of bringing it back.
This problem is even plaguing hospitals in the United States. Despite getting rid of the parasite long ago, 1,500 malaria cases can be found in U.S. clinics every year.
With the ease of travel and malaria's persistence, is it even possible to fully eradicate the parasite around the world?
Ending malaria would mean to not just keep all cases at bay, but to extinguish the parasite worldwide. In humans, animals and of course, mosquitoes, the parasite needs to be shuttled off the earth.
At the moment, many countries are close to achieving that goal.
There are two steps to eradicate a disease in a specific region:
Eliminate all native cases of the disease in the country or area
Have plans in place to keep the disease from returning
Thanks to countries like Sri Lanka, we may already have a blueprint to eliminate malaria.
But, even the successful countries need years to prove that their preventive steps will keep the parasite away. The WHO requires three years without a native malaria case before calling a country "malaria-free." During that time, officials have to try out various preventive measures to find what stops the parasite. These methods include faster treatment for the infected, disease surveillance and antimalarials.
Since 2007, five countries have used these methods to be called "malaria-free." Currently, 13 countries are on that bubble, hoping to get the WHO's stamp of approval within the next couple years.
This is a promising trend that proves malaria's end is possible.
But, there are still many countries with a lot of work ahead. These last areas with high rates of malaria may be making things more difficult for other regions.
This is due to the greater mobility among the world's population.
Many countries, such as the U.S., are busy with foreign travelers. Whether it's for vacations, work or expats on their way to a new home, they pose a risk to bring malaria back to their native country. These cases will continue until native malaria cases are gone in those destination countries.
Just seven years ago, 219 million cases of malaria were reported and 660,000 people died in over 90 countries. This is partially due to the fact that although new drugs are being created to kill the parasite, mosquitoes are becoming immune to the drugs.
Eradication efforts are also battling against some unpredictable problems.
Natural disasters like hurricanes and earthquakes help spread the parasite
Animals can carry the parasite and move around within a country due to the disaster. The government has to focus resources on disaster relief rather than disease prevention. Ruined roads or poor conditions make it hard to get treatment when people are infected.
Despite the setbacks, as more countries eliminate malaria, chances of worldwide eradication increase.
It may take a long time before the world gets rid of this parasite. But, as cases decrease as medication, surveillance and research increase, the world gets closer to ending malaria.
Traveling to a region that's endemic with malaria? Passport Health can help! Call us at or book an appointment online.
Any questions about malaria's possible end? Let us know in the comments or via Facebook and Twitter.
Written for Passport Health by Kaitlyn Luckow. Kaitlyn is a freelance writer, photographer and English teacher in Milwaukee. She has a passion for capturing and writing other people's stories. You can find her at sayhellostory.com.