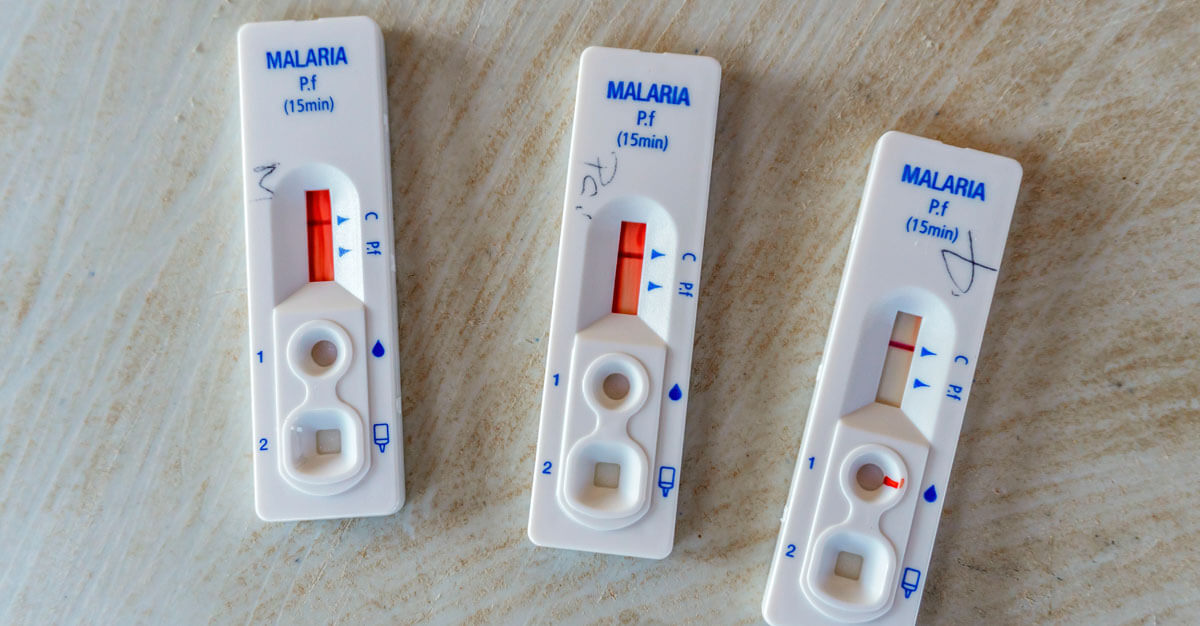 Rapid tests have been used for years to help detect malaria, which have been a key factor in preventing a high prevalence of the disease in many areas. But after 15 years of use, many malaria parasites are learning to hide from these rapid tests.
These stealthy malaria parasites have evolved over the years to go undetected when an individual uses a rapid test. This poses a huge threat to areas with high malaria prevalence, like many countries in Africa.
"This is a major threat to malaria control," Jane Cunningham, with the World Health Organization (WHO) Global Malaria Programme in Geneva, told New Scientist.
Many countries in Africa rely on rapid tests when it comes to treating patients. If the rapid test comes back negative, a patient won't be treated. This could lead to increased cases of malaria in Africa if a patient has an evolved version of the disease and their test comes back negative.
The malaria parasites that have evolved to hide from the rapid tests were first noticed in 2016 when children in Eritrea were showing signs and symptoms of being sick with malaria. However, when tested, their rapid tests came back negative. When Cunningham and her team looked into the malaria parasites, they found that 80% were mutated in Eritrea.
This meant that the parasites weren't making pfhrp2 and pfhrp3, two proteins that the rapid test detects when testing for malaria.
"It was a crisis situation. They thought there was something wrong with the test," she told New Scientist.
"Continued use of these rapid tests is selecting for [parasites without the two marker proteins] to proliferate," Cunningham said.
The rapid test that detects the two proteins previously provided consistent results, which made it a popular choice among many African countries, according to Ars Technica. The drugs used when a test comes back positive are used to kill the malaria parasites.
"As such, they provide a selective pressure that can drive evolution," Ars Technica said. "That selection can potentially produce resistance to the drug. But it can provide selection against the proteins that caused it to be present in the first place – the ones recognized by the rapid test."
African areas that see a prevalence of the mutated malaria parasites are now switching to a different rapid test. However, they have not proved as reliable in detecting the disease.
Many viruses evolve over time to resist specific treatments; however, it's not often seen that they evolve to hide from rapid tests. With the new knowledge that malaria can mutate to hide from these tests, other viruses, such as COVID-19, could also start to hide from rapid tests.
Passport Health provides antimalarials, repellents and more for international travelers going to regions with malaria. Call or book online to schedule your appointment today.
Written for Passport Health by Elle Johnson. Elle is a freelance journalist and social media content creator in Florida. Not only does she enjoy working as a freelancer, but in her free time she enjoys working on fictional stories.