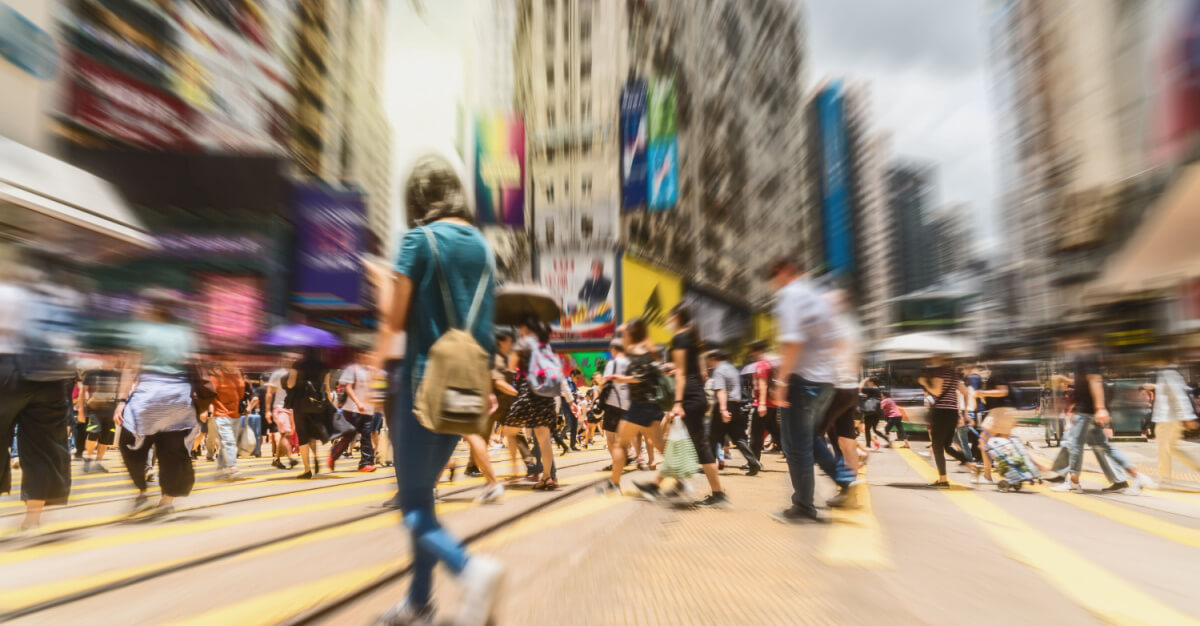 Before COVID-19 became one of the most highly transmissible diseases worldwide, the Hong Kong flu of 1968 showed the world just how quickly a disease like the flu could spread. This outbreak was the third one to occur within the 20th century.
Much like every other place in the world, Hong Kong saw flu seasons come and go. However, by September of 1968, they saw an estimated 500,000 infected with a new kind of flu virus, influenza A subtype H3N2. While compared to other flu pandemics, the Hong Kong flu actually was relatively mild.
Ultimately, at its end, it had killed around 1 million people worldwide. It spread extremely quickly, much like we saw with the Omicron variant of COVID-19. It was highly transmissible, with the virus spreading very promptly throughout Southeast Asia.
It eventually entered the United States. The virus came from a Marine who had just gotten back to California from fighting in Vietnam. He had shared a bunk with a friend who had recently just visited Hong Kong. The Marines promptly initiated contact tracing, which enabled them to locate and quarantine soldiers who might have been exposed to the virus. The United States saw a total loss of around 100,000 people.
In December of that year, the Hong Kong flu had spread to the United Kingdom, as well as otherWestern European countries, South America, and Central America. Of those who were infected, the symptoms included the typical symptoms you see with influenza. They suffered from chills and muscle pain, fever, and weakness. It took around four to six days for one to feel better with this illness.
The severity of influenza was also influenced by the respiratory symptoms one experienced. Infants, young children, and the elderly were the most vulnerable to this illness. A vaccine had been created, but it was not until after influenza had already peaked in many places. By all accounts, the Hong Kong flu was a more mild pandemic than the world had seen in the past.
Today, this same H3N2 virus is still circulating around. Although today, it is considered to be a part of the seasonal cases of flu that approach each year. The Centers for Disease Control and Prevention recommend that everyone ages six months of age and older receive a seasonal influenza vaccine. If you are looking to make an appointment to schedule your flu shot, contact Passport Health today.
Whether it is required vaccines for your trip or routine immunizations like influenza, Passport Health is here to help. Call 937-306-7541 or book online to schedule your appointment.
Jennifer Passmore is a stay-at-home mom, writer and beader. She loves creating art with her words and through her jewelry. She is also a passionate mental health advocate. You can find more writing at her website Positivity In Pain.