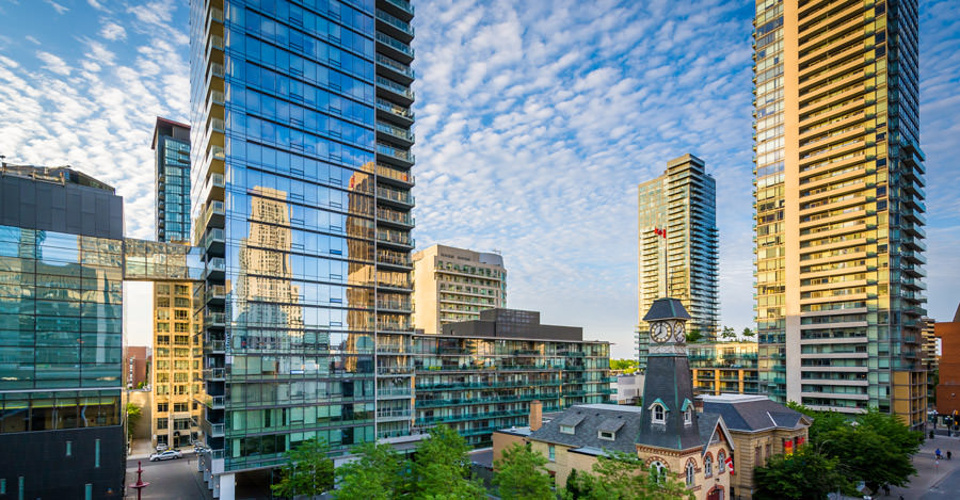 With 270+ travel clinics in North America, Passport Health is your local leading provider of travel vaccinations and medications. Prepare your health for travel, visit us before you go.
Passport Health Yorkville Travel Clinic
77 Bloor Street W
Suite 1411
Toronto
,
ON
M5S 1M2
Find directions to Passport Health Toronto Travel Clinic >>
Helping the Yorkville community travel safely, Passport Health's Yorkville travel clinic is your source for travel health and vaccination services. Our travel clinic has all the travel vaccines, advice and medications you may need for your next trip. No matter your destination, our expert staff is here to help keep you safe while abroad.
Our premier services include:
Important Travel Vaccines – Typhoid, hepatitis A and cholera are some of the most commonly needed vaccinations. Travellers of all types to almost any country will need at least one of these vaccinations. Make sure you're protected before your trip.
Yellow Fever Immunizations – Found throughout South America and parts of Africa, yellow fever can be fatal. Many countries require proof of vaccination for entry including Brazil and much of Africa. All Passport Health travel clinics are Registered Yellow Fever Centres with PHAC and provide the vaccine and documentation for entry.
Specialty and Routine Vaccinations – The protection you need varies based on where you're going and your health history. Passport Health offers specialty vaccines like Japanese encephalitis and rabies to ensure your safety abroad. But, we also carry routine immunizations like hepatitis A/B combination vaccine, TDaP and MMR to keep you healthy at home.
Business Services – Passport Health is an expert in its field for groups and businesses with travel health and routine services. We offer onsite clinics, health screenings and group travel vaccination options.
Call to learn more. Protect yourself and your family as you travel with Passport Health. Schedule your appointment today by calling or
book online now
.
Directions to Passport Health Yorkville Travel Clinic:
Passport Health Yorkville is located in the heart of the Bay-Yorkville neighborhood on 77 Bloor Street West, Suite 1411.
The building is located on the corner of Bay Street and Bloor Street, and it is minutes away from Bay-Bloor Subway station (Exit at the Bay stop on the Bloor Line and walk South on Bay St.
and the building is across the street from the Bay/Bloor corner.)
There is lots of paid parking in the area including two parking lots just east of Avenue Road.
There is a third parking lot on Belair Avenue just under ROOTS store and a municipal parking lot east of Bay St between Yorkville Ave. & Cumberland St.
All parking lots are within a few minutes walk.
Meet Our Team
Coming Soon
Customer Reviews
"

Amazing Nurse

"

"Sheila clearly explained what my options were and she was prepared for the appointment and kind to me. I'm very scared of needles and she made me feel very comfortable and expertly administered the shot."
"

Very convenient

"

"Mia was clearly knowledgeable and went through all of my options. Clinic location and hours were convenient."
"

Detailed, approachable, professional

"

"Mia was a delight to talk to. She shared quite a bit of information regarding my destination and the risk levels of various diseases and afflictions that I should be aware of. She gave a few needling jabs, THEN she brought out the immunizations (hey-oh!). All kidding aside, she was efficient,courteous, kind, and friendly. I was out of there very quickly so I could get on with my day. The lollipop was a nice touch."
"

Experience

"

"Mia was my nurse, she was fantastic! Although I was freaked out by the number of shots I needed, she explained everything in great detail and was very explicit, and calming! I will recommend Passport Health to my friends and family who are joining me on this trip to India."
"

Travel advice

"

"Excellent help and advice plus a few prescriptions for travel."
"

Great!

"

"Nurse was wonderful, painless experience."