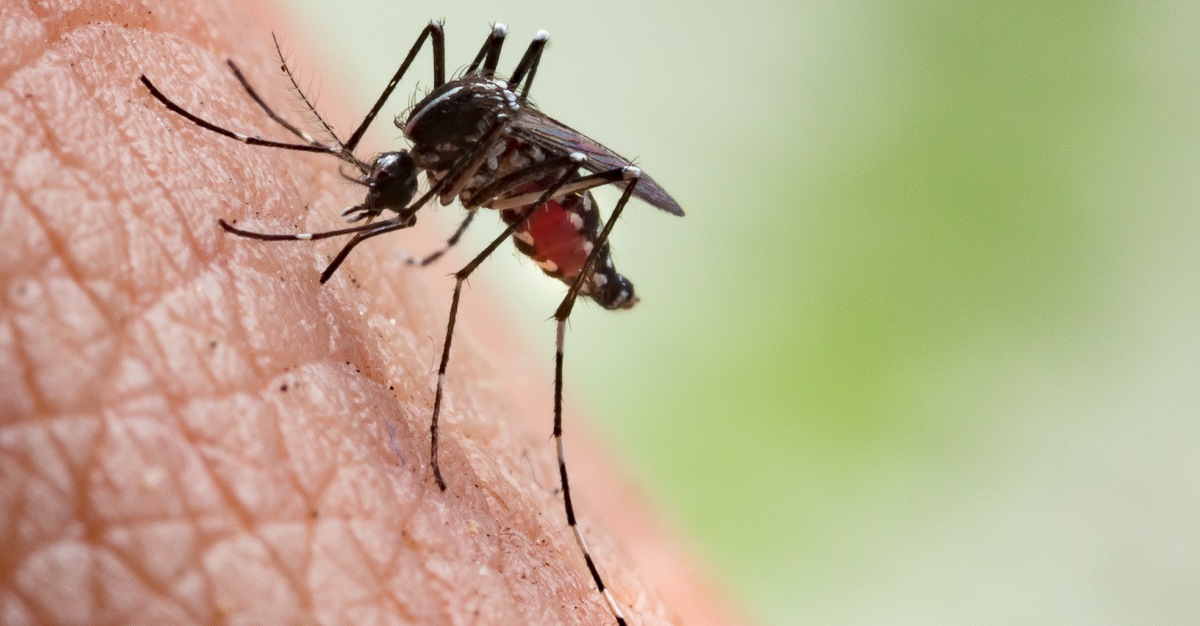 A recent study from teams at Fiocruz and the Institute Pasteur reveals that the Asian tiger mosquito (Aedes albopictus) is capable of spreading yellow fever.
Considering the tiger mosquito is active in both urban and forest environments, the findings are a cause for concern.
That said, the information could also prove invaluable in the fight to prevent dangerous yellow fever outbreaks. Officials could even use the information for the current epidemic plaguing Brazil.
Until now the Asian tiger mosquito has been known to spread chikungunya, West Nile virus, encephalitis, Zika and dengue. It is an invasive species that was accidentally introduced in the United States through Japanese tire shipments and is the primary vector for chikungunya.
Researchers from France's Institute Pasteur and Brazil's Fiocruz released their findings in late September 2018. After the discovery, yellow fever was added to the list of diseases we were aware the Aedes albopictus could spread.
What is Yellow Fever?
Yellow fever is a viral disease most commonly found in parts of Africa and South America.
In most cases, patients with yellow fever will not show symptoms. If they do show, initial symptoms can often resemble the flu. This includes a sudden fever, general body aches, severe headache, chills, nausea, vomiting and fatigue.
After transmission, there is a common intermission period before symptoms start. One out of seven cases will then become severe with jaundice, bleeding, high fever, shock and organ failure. Severe yellow cases of yellow fever may be fatal.
The illness is thought to have originated in Africa around 3,000 B.C. For thousands of years, yellow fever caused panic that sent people running from their homes in fear.
Today it is much less of a concern due to a vaccination that is believed to provide lifetime protection.
Although, deadly outbreaks are still occurring in countries such as Brazil. Since December 2016, over 2,000 people have been affected in Brazil, causing almost 700 deaths.
Because of this, proof of yellow fever vaccination is required for entry by many countries today.
Why is it important to know that the Asian tiger mosquito can spread Yellow Fever?
Although mosquito bites may just seem like a small annoyance, they can be deadly.
Mosquitoes spread various diseases such as malaria, chikungunya, Japanese encephalitis, Zika, and yellow fever. Different species of mosquitoes can spread varying illnesses in multiple environments. Knowing what to look out for allows for both planning and predictions that can spur preparedness and save lives.
The tiger mosquito is very small and may appear unthreatening with its black and white stripes. Yet it has been described as "opportunistic" and "aggressive."
The species bites and produces eggs in both urban and forest environments. This makes it a versatile animal that could pose a global threat, especially for South America where the species is common.
To understand if the species could spread yellow fever, scientists orally infected mosquitoes with the virus. Then they studied their selection cycle to see if they would adapt to carry it.
Surprisingly, the tiger mosquitoes did more than just adapt to carry the virus. The insects had a staggering average of 108 million viral particles per mosquito saliva sample.
And it seems that this ability is not a new one. A Brazilian team found the yellow fever virus in Asian tiger mosquitoes that were collected in 2017.
But, what makes the Asian tiger mosquito unique, and why does it matter so much that it can spread diseases?
Like the other Aedes mosquito, Aedes aegypti, the Aedes albopictus species has reproductive abilities that allow its eggs to survive and remain dormant for a significant amount of time.
Female tiger mosquitoes lay eggs on the side of containers of water. Then they form a protective seal over the eggs. As Newsweek describes, "This means that if the water dries up, the egg can survive—potentially for years—until water becomes available."
For a more localized version of this danger, consider this practice for North Carolinians.
They are dealing with floodwaters that have hatched thousands of Gallinipper mosquito eggs seemingly from nowhere. Gallinippers are up to three times as large as regular mosquitoes. This massive size lets the insect get through one to two layers of cotton clothing very easily.
Imagine the impact these floodwaters could have on tiger mosquitoes. Their eggs can just wait for water to spur swarms of thousands of animals. Some of these may be infected with diseases such as yellow fever.
How can we counteract this problem? What should people do to avoid mosquito-borne illnesses in general?
Vaccination is the primary tool of EYE (the Eliminate Yellow fever Epidemics Strategy) in the prevention of yellow fever transmission. Immunization efforts have been so successful that the WHO estimates that more than one billion people will be protected against yellow fever by 2026.
Dealing with mosquitoes is a more complex issue but the main focus is simple: pest management.
In Long Beach, California, for example, plans are already underway to prevent major problems with Aedes mosquitoes before they start. City Health Officer Anissa Davis stated that their goal is to control the mosquito population. "We are doing everything to ensure this mosquito does not become established or thrive in our communities," said Davis.
When considering efforts to avoid mosquito-borne diseases, remember that those most at risk are typically those in the south during warmer times of the year. Take steps to:
Use insect repellents with an EPA-registered active ingredient
Wear covering clothing so you don't leave exposed skin open to bites
Eliminate sources of standing water (where mosquitos lay eggs)
Consider getting vaccinations or precautionary medications when traveling to countries endemic. This includes any country at risk of yellow fever and malaria.
Be careful not to simply dismiss mosquito bites as you could miss the symptoms of a virus. For more information on recognizing the signs of a dangerous bug bite, review our guide.
Did you know mosquitoes spread so many diseases? Have you or someone you know ever been affected by a mosquito-borne illness? Are you always careful to use bug spray? Let us know in the comments below, or via Facebook and Twitter.
Written for Passport Health by Katherine Meikle. Katherine is a freelance writer and proud first-generation British-American living in Florida, where she was born and raised. She has a passion for travel and a love of writing, which go hand-in-hand.