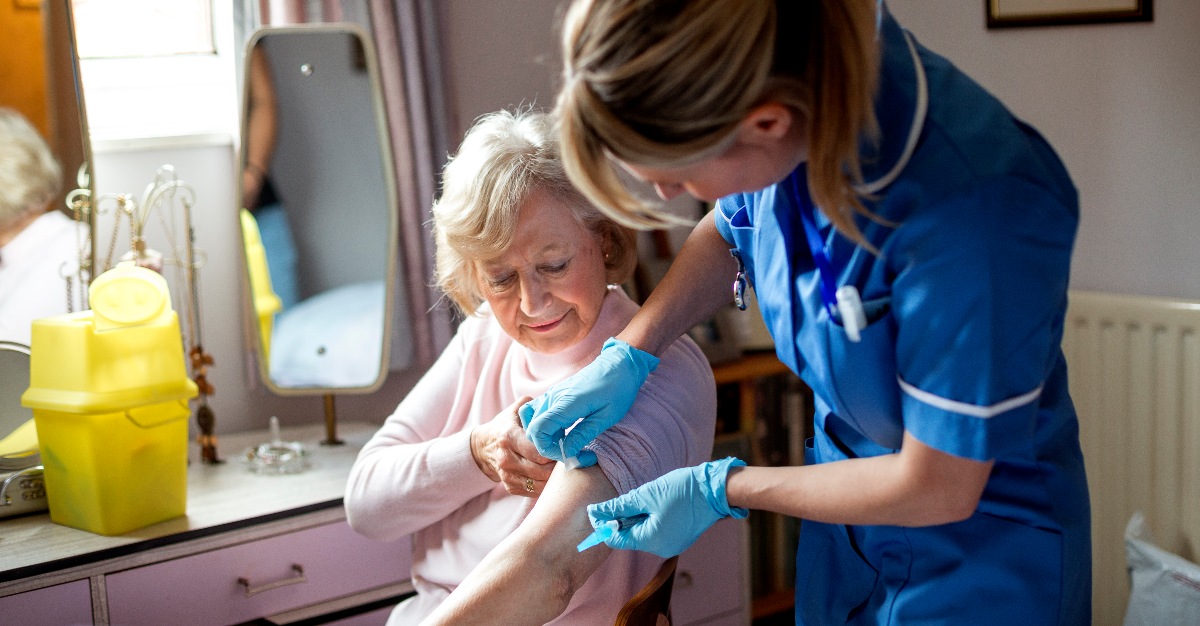 Turning 50 is a milestone, and many people celebrate by throwing a big birthday bash! But, as with any birthday, the achievement also comes with new responsibilities.
It's an unfortunate fact that as you get older, your body becomes more fragile and less resilient than in our younger years. This is why eating healthy and some exercise can be even more important as we age.
Even if you live an active lifestyle, many doctors suggest you get vaccinated against several diseases. Some of these include the shingles vaccine, as well as the Tdap vaccine, and the pneumococcal vaccine.
Vaccines can't prevent every health concern that increases after turning 50. Risks for diabetes, osteoporosis and cancer can also rise as we get older. And while we continue to work for vaccines to prevent these illnesses, those solutions could still take much more time.
But, a few dangerous and painful health risks can be prevented with these vaccines:
Shingles
Coming from the same virus, shingles and chickenpox are often linked.
Research shows that the chickenpox virus stays in your body but is dormant for years at a time. It isn't until your immune system is weak or under a great deal of stress that shingles rears its ugly head.
Shingles is a rash that is extremely painful and causes other symptoms such as fatigue, loss of appetite, and fever. If you had chickenpox as a youngster, you have a higher chance of getting shingles.
But, many don't know that exposure to shingles can spread the virus and cause chickenpox in another person. This is why the medical community and CDC suggest everyone 50 or older receives the shingles vaccine.
Tdap
Many children throughout the United States already receive the Tdap vaccine. The vaccine is a part of the regular immunization schedule to protect against for tetanus, diphtheria, and pertussis or whooping cough.
But, unfortunately the vaccination doesn't remain in your system for a lifetime. This is why a booster shot is recommended every 10 years.
Out of the three diseases, whooping cough could pose the highest risk for both you and people nearby. The illness is a highly contagious respiratory illness and spreads quickly from person to person. Since the other two have the booster shots available, these infections are nearly non-existent in the US.
Pneumonia
Pneumonia is another serious respiratory infection caused by bacteria, although it's been shown recently that viruses can cause many cases. Many respiratory illnesses can lead to pneumonia, as well as meningitis, and blood infections, like sepsis.
All these diseases have their own set of risks and complications. An infected person might have fluid building up around their lungs and kidney failure. Upon infection, a patient must be monitored closely by a knowledgeable medical team. The CDC recommends that adults 65 and older get the pneumococcal vaccine.
A high-dose flu vaccine is also recommended for those over 65 to better prevent similar symptoms.
Some other health conditions to be mindful of as you get older are cancer, osteoporosis, arthritis, bone density, diabetes, and of course, the usual vision and hearing problems. If you have any of these concerns, don't hesitate to talk to your doctor. Early detection and diagnosis are essential so that you can begin treatment and be on your way to a healthy life in your later years.
Do you have any questions about these vaccines or others that are needed after turning 50? Passport Health can help. Give us a call at or book an appointment online and speak to a travel health nurse.
Did you receive any of these vaccines after turning 50? Were you aware there were vaccines specifically made for people as we get older? Let us know in the comments, or via Facebook and Twitter.
Written for Passport Health by Sabrina Cortes. Sabrina is a freelance writer with a Bachelor's Degree from Georgian Court University. She currently lives in the Smokey Mountains of western North Carolina.