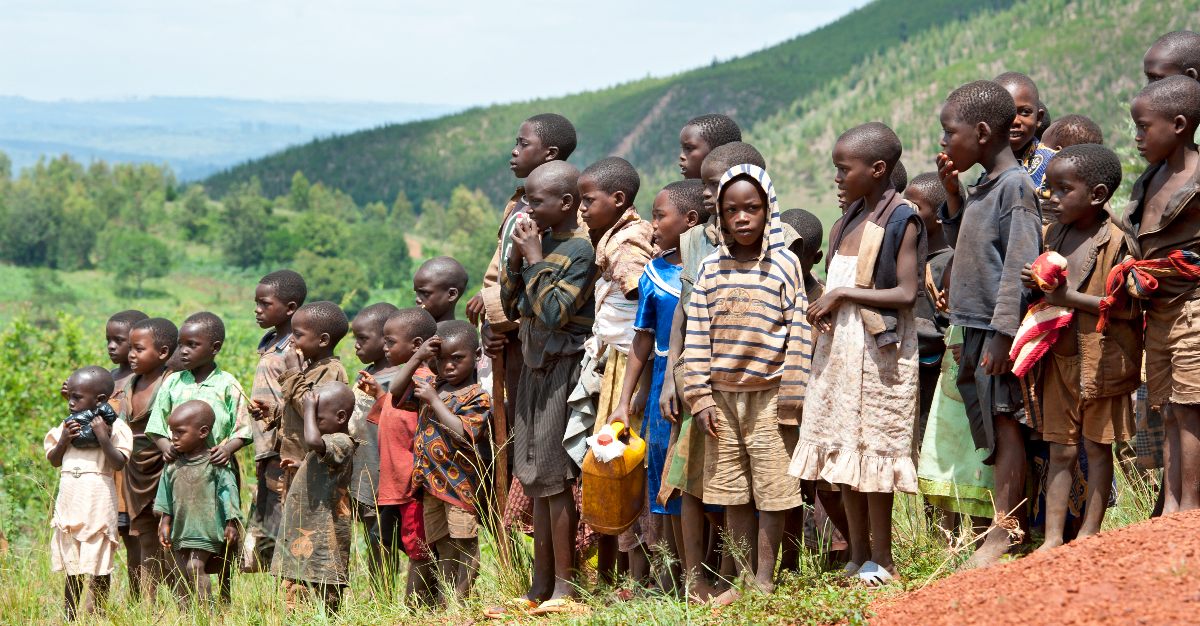 Burundi, a landlocked country in central Africa, has had an ongoing malaria epidemic with more than 7 million reported cases this year. More precisely, from January to October 20th, a "cumulative total of 7,233,138 malaria cases with 2,691 deaths" were reported.
The numbers illustrate a shocking 64% increase in malaria cases compared to the previous year. Worse, those numbers could continue growing in the last two months of the year.
With a country whose population is roughly 11 million people, these numbers are startling and action needs to be taken.
What is Malaria?
Malaria is a disease caused by a parasite that commonly infects a certain type of mosquito. The insects then feed on humans, infecting them.
An infected person may not know they have the disease for weeks after they're bit. Symptoms typically start 10 days to four weeks after initial infection, which currently can only be confirmed with a blood test.
The infection may seem like the flu at first. A person might have a high fever, headaches, chills or muscle aches. The virus can then get much worse and even sometimes fatal.
Luckily prescription drugs do offer some help in treatment to fight infection.
How Did the Outbreak in Burundi Get this Bad?
There are several factors that play into Burundi's severe increase in malaria cases.
First off, scientists fear that climate change has played a huge part in the increased mosquito population. Increased temperatures have already created a more welcoming environment for mosquitoes. The ideal mosquito breeding grounds, like standing water, have become more common worldwide. And with that ideal environment comes a spike in the mosquito population.
In Burundi specifically, the country's "agricultural policies have also encouraged an increase in rice production that has seen farmers encroach on mosquito-infested areas." According to The Guardian, the insects then had to seek other locations and use more aggressive feeding habits.
Malaria treatment has also proven less effective in Burundi. Much like illnesses in other areas, malaria in Burundi has shown a resistance to some prevention medications.
In June of this year, the US Department of State issued a Level 3 Travel Advisory for travelers going to Burundi. They stated that the, "medical services in Burundi fall well below U.S. standards, and there are no adequate trauma services in the country."
Ongoing political tensions in Burundi have limited travel throughout the country. There is often a restriction in place on the freedom of movement as well as various police and military checkpoints. The country's focus is on this control of violence. The safety and prevention of diseases such as malaria has then earned much less attention recently.
With the number of deaths averaging 60 per week for this year, the country is looking to take action. Current response strategies include, "bed net distribution, indoor insecticide spraying and removal of potential breeding sites."
Travel to Burundi During the Outbreak
Currently Burundi is at a Level 1 alert, issued by the CDC. The country is under watch at the moment with guidelines to practice usual precautions. What this means for travelers is to prepare yourselves as you usually would by taking prescription medication to prevent malaria.
In Burundi there is a high resistance to chloroquine, which is one of the drugs used to prevent malaria. Knowing this, a good first step is to discuss other medication options with your doctor before making travel plans.
Medication to prevent malaria isn't 100% effective and there is currently no widely-used vaccine for the disease. Travelers then need to protect themselves from mosquito bites.
By wearing long sleeves and other protective clothing, you can give the insects less area to bite. Travelers should also use insect repellent and sleep in a well screened in room or under a bed net.
Even with taking precautions, any travelers who develop a fever while in Burundi or right after a trip should seek medical care. Malaria is not a disease to be taken lightly and it is, "a medical emergency and appropriate treatment cannot be delayed."
Burundi has been working on controlling the outbreak. They have ordered new medicines to be delivered and distributed to combat the lack of effectiveness. They're also planning, "campaigns to spray homes with insecticide and distribute bed nets" to the population.
Hopefully Burundi will be able to take control of the outbreak and help protect their population against a future malaria epidemic.
Did you know Burundi was in the middle of such a dangerous malaria outbreak? Have you ever visited an area at risk of malaria? Let us know in the comments, or via Facebook and Twitter.
Written for Passport Health by Brianna Malotke. Brianna is a freelance writer and costume designer located in Illinois. She's an avid coffee drinker and enjoys researching new topics for writing.