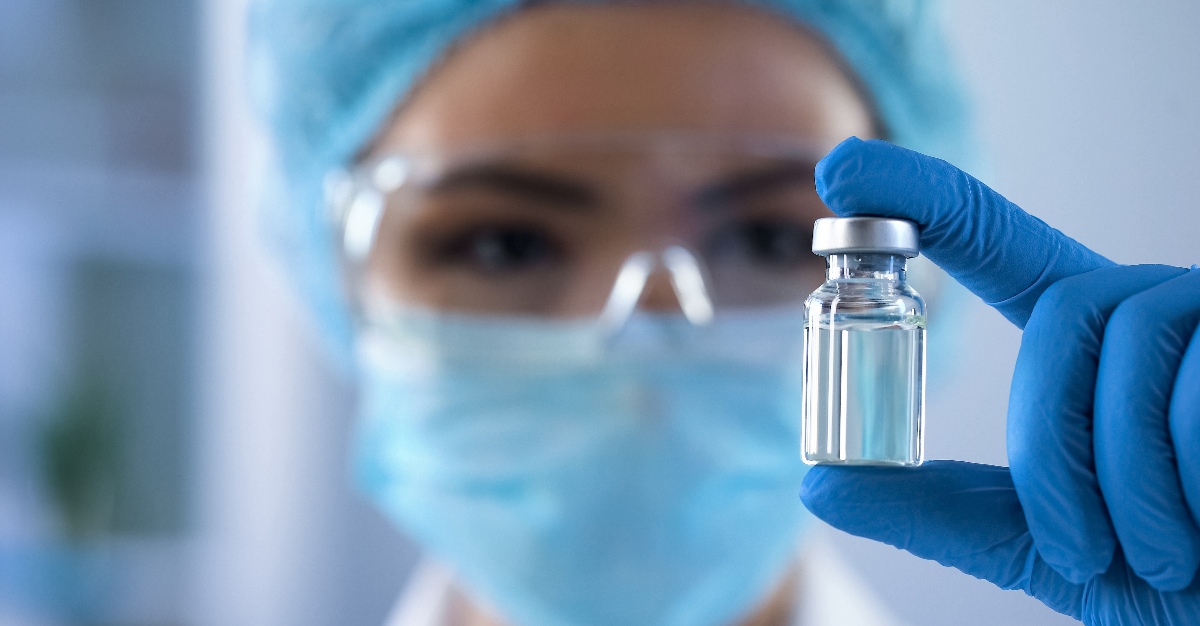 On January 30, the World Health Organization declared the coronavirus outbreak a global public health emergency. With a health emergency as large as this, there were immediate calls for a vaccine. And yet, we not only lack a vaccine for coronavirus, but treatment as well.
There are over 8,000 confirmed cases globally, with six of those cases in the United States. The CDC has also confirmed the first human-to-human transmission in the U.S.
"This is nothing to be either surprised or concerned about," said Dr. Tom Frieden, president of Resolve to Save Lives and former director of the CDC. Freiden mentioned a need to focus on how the virus is spreading in China. By looking at the virus where it started, they can better understand it and slow the outbreak.
While there has been a case of human-to-human spread of the disease, officials said the overall risk of spread in the U.S. currently remains low. This does not mean that officials aren't trying to reduce spread or look at a potential vaccine for the disease.
Who is Working on a Coronavirus Vaccine?
The National Institute of Health has partnered with Moderna to begin developing a vaccine for the coronavirus, but they aren't the only ones.
Novavax, a clinical-stage biotechnology company, is working on creating a vaccine for the new coronavirus. In the past, Novavax has developed vaccines for two strains of the coronavirus, MERS and SARS.
Inovio, a biotechnology company, recently received a grant to begin working on a vaccine as well. Inovio is also developing a vaccine for a different strain of the coronavirus, MERS.
How Long Will Development Take?
Inovio researchers at a San Diego pharmaceutical lab are rapidly working to speed up the development of a vaccine.
"The whole process can take multiple, multiple months, if not years," said Kate Broderick, the senior vice president of Research and Development at Inovio.
Although, Inovio's computer technology may have helped shorten that timeline.
The machine was able to design a vaccine for the new coronavirus within a few hours after reviewing the genetic sequence of the disease. This speeds the process up a tremendous amount, but Broderick said she expects the initial phase of human testing would take until the third quarter of this year to complete.
The process of developing a vaccine usually takes years. But, both Moderna and Inovio are trying to have their vaccines ready for human testing in just 16 weeks.
What About Testing and Approval?
Inovio is currently on track due to its lab's computers which were able to quickly develop a vaccine. Moderna has also already run clinical trials on six of its coronavirus vaccines.
But, developing a vaccine isn't the most time-consuming part of the process. The various stage of human trials for a vaccine can take years to complete.
Greg Glenn is president of Research and Development at Novavax, which is also developing a vaccine. According to Yahoo News, Glenn said it could be years before a vaccine is developed and licensed.
"With the emerging infectious disease pathogens, there are wise shortcuts that can be taken. The first vaccine for any of these emerging disease vaccines like SARS, Ebola, pandemic flu, are licensed in a four year period."
This means it could be years before a coronavirus vaccine is developed, tested and licensed for use. And even after successful testing, there is no guarantee the vaccine with receive approval.
In 2015, two companies, Weiner and Inovio, had a Zika virus vaccine ready in seven months. The timeline for their immunization is considered the fastest vaccine development and testing.
But, the two companies' work never actually resulted in an approved vaccine. In 2016 the outbreak of Zika virus dissipated, leaving no patients for further development and testing of a vaccine.
According to Mark Feinberg, president and CEO of the International AIDS Vaccine Initiative, the same could be the case with the coronavirus. If the virus is contained, there will be no patients to work with when developing a vaccine.
"Response to this coronavirus will put some of the new partnerships and mechanisms to the test," Feinberg said to Stat News. "Will there actually be a need for a vaccine? Or will the outbreak wane? Will there be partners who will stay with you to support the work that's necessary to bring a vaccine to licensure?"
Are you traveling abroad and worried about coronavirus? Do you have questions about any other disease risks? Passport Health can help. Give us a call at , or book an appointment online and speak to a travel health nurse.
Do you think a coronavirus vaccine will be approved before the outbreak ends? Let us know in the comments, or via Facebook and Twitter.
Written for Passport Health by Elle Johnson. Elle Johnson is a senior multimedia journalism student at the University of South Carolina. Johnson is graduating with a bachelor's degree in December and is a freelance writer in her free time.