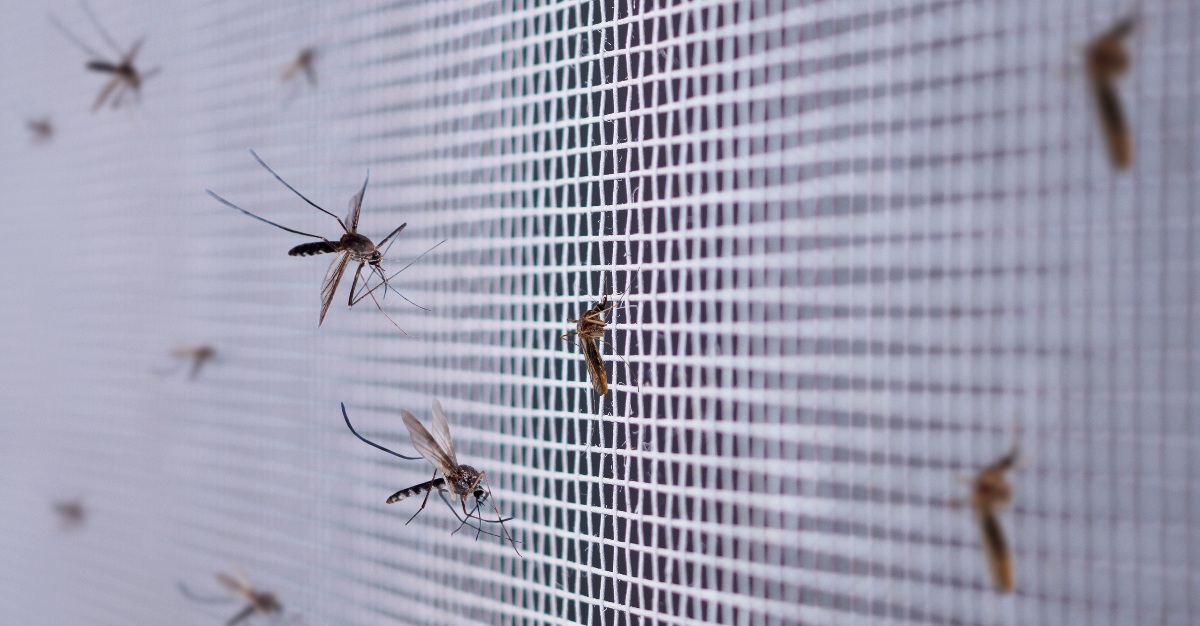 In 2018 alone, there were an estimated 228 million cases of malaria, with 405,000 of those resulting in death.
At the moment there is no malaria vaccine that's approved worldwide, although there's been some progress in countries like Kenya. Without a vaccine to rely on, we are left with other prevention methods. Travelers must use antimalarials, insect repellent and insecticide-treated bed nets to keep the mosquitoes away.
In recent years, those bed nets have become an increasingly-popular prevention method worldwide. When combined with insecticides, they greatly reduce contact between infected mosquitoes and people.
According to the World Health Organization in 2018, "about half of all people at risk of malaria in Africa were protected by an insecticide-treated net, compared to 29% in 2010." These popular bed nets provide an insecticidal effect and a physical barrier.
But, a recent study shows that insecticides may not be a permanent solution. Some mosquitoes are resistant to insecticides, making bed nets less effective against mosquitoes.
How Are Mosquitoes Resistant to Insecticides?
The study published in Nature, looked at genetic studies of the West African mosquitoes Anopheles gambiae and Anopheles coluzzii. What they found is that the mosquitoes' legs have binding proteins, SAP2, that are resistant to insecticides. The insects can then land on insecticide treated bed nets and continue living, able to spread malaria.
This could be one reason why the insecticide treated bed nets coverage has been at a standstill since 2016.
Without an accessible vaccine, these bed nets play a huge role in malaria prevention. It's important that we understand how the mosquitoes are building a resistance. More importantly, we need to find how this can help in the fight against malaria.
A senior author on the paper, professor Hilary Ranson spoke about the importance of these results. Ranson noted that discovering how the mosquitoes resist insecticides can help in studying further resistance.
Researchers can also use the information to find better methods of prevention. They can use this for the "development of novel compounds able to block pyrethroid resistance and prevent the spread of malaria."
New Methods to Defend Against Malaria
With the resistance across mosquito populations, there have been new insecticides introduced. The new pesticides have even been used to treat some bed nets.
Mosquitoes continuously evolve to match new resistance mechanisms. By discovering a new resistance method, researchers can use the information to find more tools to keep the insects away.
One silver lining for this situation is the chance to figure out how infected mosquitoes become resistant to insecticides.
The lead author on the paper, Dr. Victoria Ingham, explained the answers they've already found from the study. "The protein, which is based in the legs, comes into direct contact with the insecticide as the insect lands on the net, making it an excellent potential target for future additives to nets to overcome this potent resistance mechanism," said Ingham.
This discovery will allow scientists to specifically target this resistance. In time, that should allow us to build better protection against malaria.
The Future of Malaria Prevention
Anyone can be infected with malaria, and if left untreated the disease can turn deadly. The WHO Assembly established the Global Technical Strategy for Malaria. The group set a goal to reduce malaria cases and mortality rates by 90% by the year 2030. Even with those lofty goals in mind, the world has a long way to go in terms of malaria control.
Insecticide-treated bed nets are the best form of personal protection and been shown to greatly reduce malaria cases. The CDC states that in several African communities, insecticide bed nets were "shown to reduce the death of children under 5 years from all causes by about 20%."
We need to continue to make sure that treated bed nets stay effective. They are a cost-effective form of protection that can be easily maintained and distributed.
One way to work toward this malaria control and elimination includes researching mosquitoes. We need to find how they build resistances and how we can use that to our advantage.
This recent study is one step toward understanding the insects better. It may also be the key to helping us develop new compounds which prevent the spread of malaria.
Are you planning a foreign trip to an area endemic with malaria? Passport Health can help with information about the virus and antimalarials. Give us a call at or book an appointment online.
Did you know mosquitoes could become resistant to insecticides? Would you be more likely to travel if a malaria vaccine was approved and available? Let us know in the comments, or via Facebook and Twitter.
Written for Passport Health by Brianna Malotke. Brianna is a freelance writer and costume designer located in Illinois. She's an avid coffee drinker and enjoys researching new topics for writing.