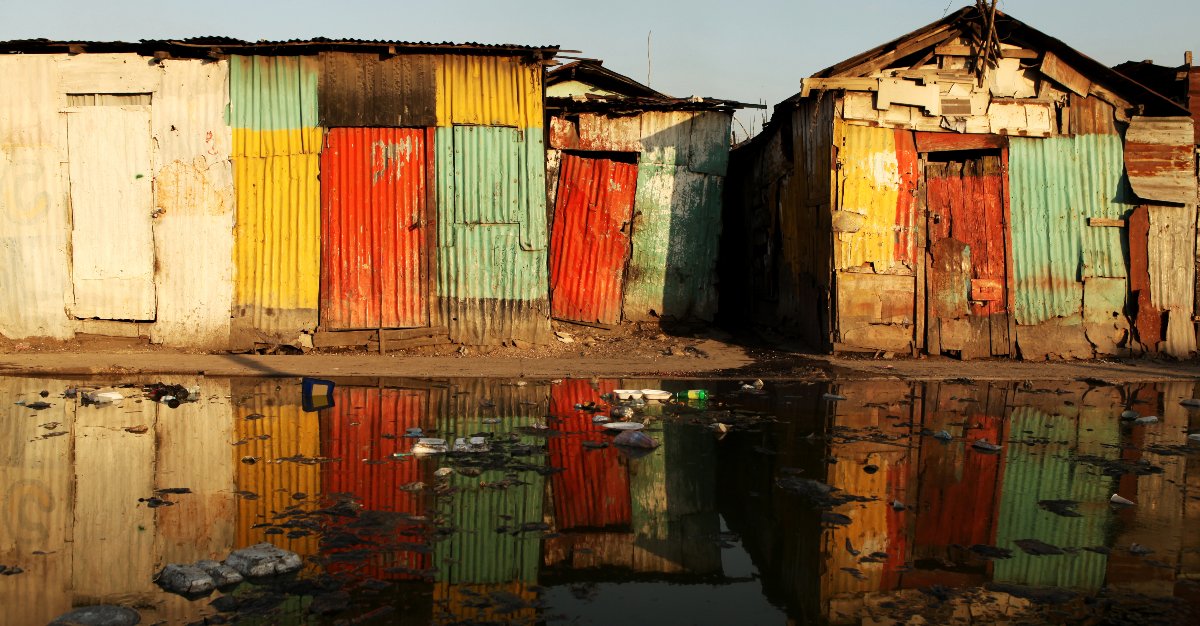 The rest of the world has taken strides in cholera prevention, but last week Haiti reached a milestone in their battle with cholera. The Caribbean nation has now been cholera-free for an entire year after a nine-year outbreak. Lasting most of the last decade, the outbreak caused around 820,000 cases and nearly 10,000 deaths.
According to the United Nations News, the last confirmed case occurred in January 2019. Since that boy under the age of five was infected, there have been no confirmed cholera cases.
The outbreak, which began in October 2010, was the country's worst medical emergency since the 2010 earthquake that struck in January. For nine years, the outbreak would continue to be the worst medical emergency in Haiti.
"Cholera is a disease of inequity that unduly sickens and kills the poorest and most vulnerable people – those without access to clean water and sanitation," said Dr. Carissa F. Etienne, the Pan American Health Organization (PAHO) director.
In other terms, cholera is an infectious, and sometimes deadly, bacterial disease. The illness spreads through infected water supplies or food.
Cholera continues to affect the poorest and most vulnerable people, like the record-breaking outbreak in Yemen. As impoverished countries cannot always supply a clean water supply, they are the regions at a much higher risk of cholera.
How Did Haiti Eliminate Cholera?
Through combined efforts from the Haitian government and PAHO, Haiti was able to eliminate cholera with the Lab Moto project.
This strategy had field nurses use motorcycles, which allowed them to move faster when out in the field. After the 2010 earthquake, many roads and facilities in Haiti were damaged. With this method, nurses could quickly move samples from treatment centers to laboratories.
The method increased testing rates to 95%, when before they had been at 21%.
Etienne said, "Death from cholera is preventable with tools that we have today," but added that we need to take other steps against the disease. She added that investments into safe water supplies and sanitation could help keep the disease away.
The Lab Moto project was a way for all high-risk areas to be tested.
Even after hitting their milestone, Haiti has a long way to go with cholera prevention. Compared to Latin America, Haiti is still lacks clean water and sanitation.
According to PAHO, "Haiti remains behind the rest of Latin American and the Caribbean in terms of access to potable water and sanitation. Over a third of the population (35%) lack basic drinking water services and two-thirds (65%) have limited or no sanitation services. This is far below the regional average of 3% and 13% respectively."
How Will Haiti Prevent Another Cholera Epidemic?
While the country has been cholera-free for a year, it will not receive validation from the World Health Organization until it has been cholera-free for a total of three years. It must also maintain an effective surveillance system for the disease during these three years.
Etienne explained that as a country, they will need to focus on cholera to prove the disease is eliminated.
Clean water and sanitation is the key to preventing the spread of cholera and other water-borne diseases. Not only that, but Haiti must maintain epidemiological surveillance and laboratory testing. With these key factors, and an effective response mechanism in place, Haiti will be on the path to receive cholera-free recognition from the WHO in two years.
"We have made tremendous progress to get to where we are today," said Etienne. "We must continue our work with Haiti, and other UN agencies and partners, to ensure that our concerted efforts pay off in the long-term for the health and wellness of all. Together we can make sure that cholera is gone and forgotten in Haiti."
Are you traveling to a country that's endemic with cholera? Do you have any questions about the cholera vaccine? Passport Health can help. Give us a call at , or book an appointment online and speak to a travel health nurse.
Did you know Haiti had ended their cholera outbreak? Do you think the country will be able to prevent further cases of the disease? Let us know in the comments, of via Facebook and Twitter.
Written for Passport Health by Elle Johnson. Elle Johnson is a senior multimedia journalism student at the University of South Carolina. Johnson is graduating with a bachelor's degree in December and is a freelance writer in her free time.