To help ensure the best service for our clients, service at this location has been temporarily suspended.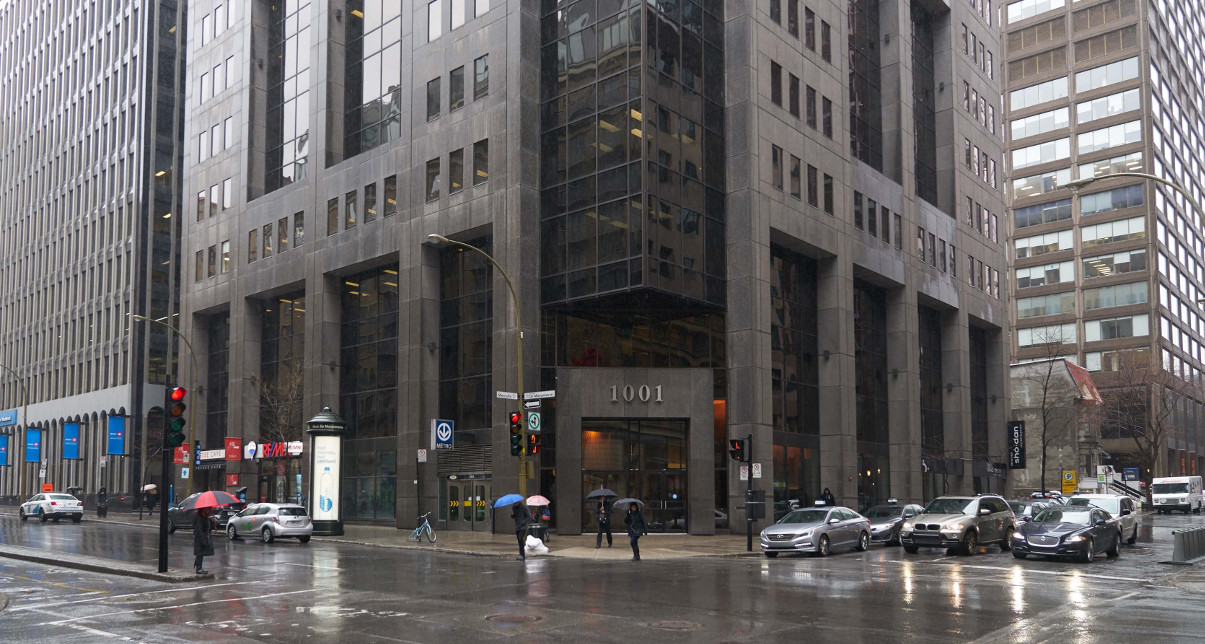 With 270+ travel clinics in North America, Passport Health is your local leading provider of travel vaccinations and medications. Prepare your health for travel, visit us before you go.
Passport Health Centre-Ville Montréal
Clinique Santé-Voyage
1001 Boulevard de Maisonneuve O
Suite 660
Montréal
,
QC
H3A 3C8
Find directions to Passport Health Montréal Travel Clinic >>
Everyone loves to travel, but not everyone travels safely. Passport Health's Downtown Montréal travel clinic provides all the travel vaccines and information you may need for your upcoming trip.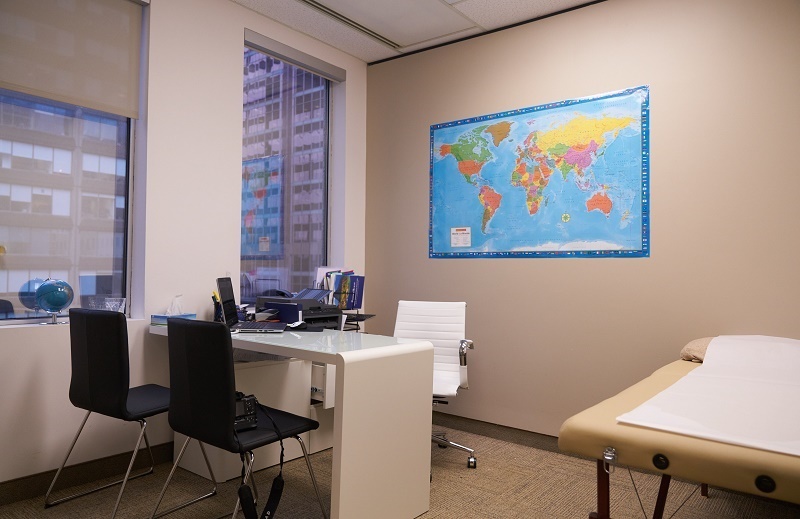 Passport Health's expert staff will create a health plan that works with your itinerary. This includes health alerts for the country where you're going, general travel advice and necessary medications.
All 250+ clinics across North America have
yellow fever
,
typhoid
,
rabies
and other key vaccines in-stock and ready for your next trip.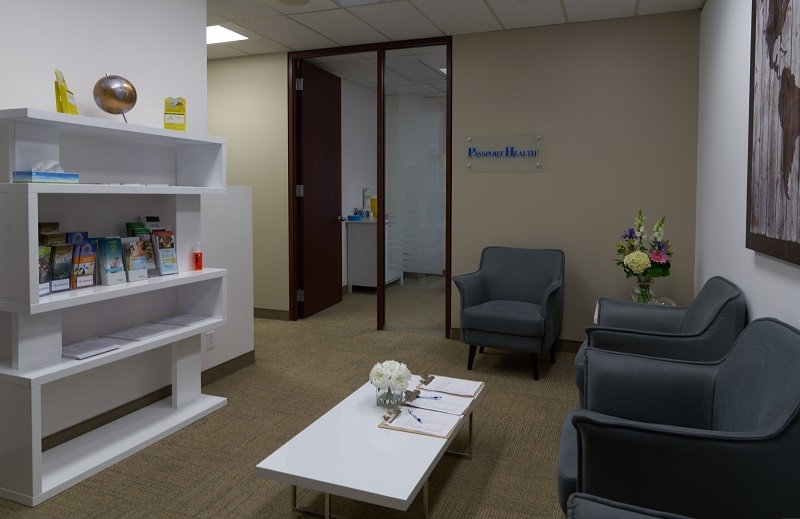 Whether you're traveling to
India
or Indonesia,
Thailand
or Timbuktu, Passport Health has everything you'll need for your upcoming trip.
Directions to Passport Health Downtown Montréal Clinique Santé-Voyage:
Right across from the Belgian consulate and just a few blocks from Square Dorchester, Passport Health Downtown Montréal is ready to help you with any travel needs.
Schedule your appointment today by calling or booking online now
Taking the Metro
Take the green line of the metro and exit at Peel Metro Station. The building connects to the metro directly. Look for the Metcalfe exit in the Peel station. After taking the escalators, you will find the building entrance.
Traveling by Bus 24
Take the 24 whether traveling from the East or West side of the city. Exit the bus at the Peel/Sherbrooke stop. Continue to walk east on Sherbrooke. Turn right on Metcalfe Street and continue straight down until you reach de Maisonneuve. The building will be on the right-hand side.
Walking from McGill University (845 rue Sherbrooke Ouest, H3A 0G4)
Head southeast towards Sherbrooke Ouest. Turn right onto Rue Sherbrooke ouest. Continue walking until you reach Mansfield, and turn left. Proceed on Mansfield until you reach boulevard de Maisonneuve Ouest and turn right. Continue on boul. De Maisonneuve, and you will find the building on the right-hand side.
Walking from Concordia University Head northeast towards Boul
De Maisonneuve Ouest. Turn right onto boulevard de Maisonneuve and continue walking straight until you reach Metcalfe. You will find the building on the left-hand side.
Meet Our Team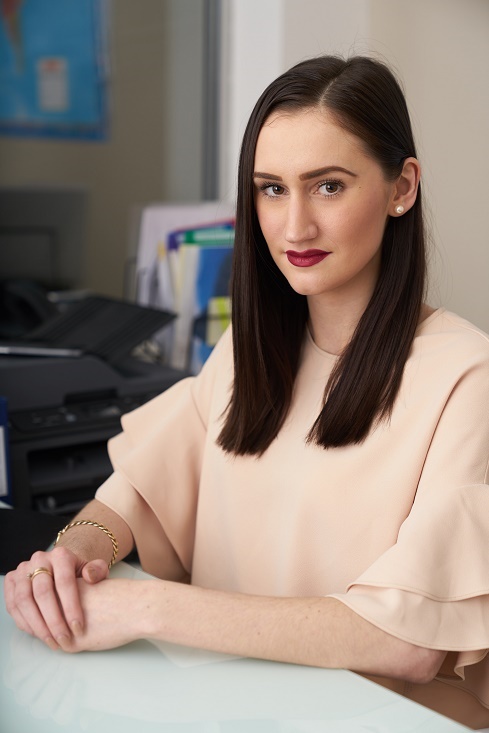 Danaelle Prouxl, RN
After completing my nursing education, I worked in the medical sales industry across Quebec. To broaden my knowledge, I started studying Business Administration at ESG (School of Management Sciences). Subsequently, I became interested in preventive health in all its forms. So, I continued my journey in a preventive medicine clinic, where I experienced several aspects of my practice, including vaccination. I am passionate about health, travel and entrepreneurship. The health journey is for me a perfect balance between my passions. I want to be able to provide excellent service to my clients and provide them with as much information as possible before they leave. Recently, I started a graduate program in Global Health to deepen my knowledge and to be an expert in my field.
Deisy Bustillo, RN
My professional experiences in hospitals and in clinic research enabled me to learn a lot about health and nursing. I am still able to keep learning about these domains since I am finishing a Bachelor's degree in nursing from l'Université de Montreal and started a specialty in travel medicine. I believe that practicing vaccination is an important role for a Registered Nurse since it contributes to illness prevention. At Passport Health, I am able to contribute to illness prevention through vaccination, and travel related education which are actions that are very gratifying for me.
Customer Reviews
"

Vaccination check

"

"My wife and I needed a check of vaccination needs before flying to Rio , then to Dubai: we were advised in a comprehensive manner and opted for 1 or 2 vaccinations to be performed on site"
"

Great experience

"

"Very informative, excellent service, would definitely recommend."
"

Pricey but worth it

"

"Quick, efficient, knowledgeable, warm and welcoming. There are cheaper ways to get these things done (vaccinations for travel) but this service is great for busy people. There are equally expensive, equally efficient ways to get this done but with no personality or concern."
"

Excellent service

"

"Impeccable facilities and excellent service. The nurse was very sweet and took the time to explain everything and recommend the vaccines I would be needing for my trip."
"

Great service!

"

"Since I'm going to China, I've decided to book an appointment at Passport Health to see what vaccines I needed. I had Llewellyn as a nurse and she took great care of me. I didn't know much about what I needed to go to China and she really took the time to explain all the vaccines/meds and give me tips. I also met other staff members and they were all really warm. The clinic is really clean and modern."
"

Great experience

"

"Fast, professional. Downside: more expensive than other clinics. Open on weekends and evenings a big plus."
"

Very professional!

"

"I used the clinic to get a TB test for school. Overall, the nurses were very professional, I never had to wait for my appointment, and everything ran smoothly."
"

Really professional and helpful

"

"This place is really professional and the staff and nurse was really kind and welcoming. I recommend to go there."
"

Excellent clinic

"

"Very good experience with this clinic: timely appointment; knowledgeable health care worker; got good info."
"

Efficient

"

"Booked an appointment the night before, got everything done the next morning within half an hour."
"

Amazing Overall Experience

"

"I came to the clinic to get my vaccinations for Peru, and had a great experience. Danielle was very thorough and provided me with all of the information I needed for my trip. She was very professional and patient with me when I mentioned that I felt sick after receiving my vaccines. Friendly reception and easy to make an appointment. Would recommend!"
"

Professional service

"

"Very thorough assessment and professional service. Highly recommended."

Submitted by:

Jean-Philippe
"

Among the topper clinics

"

"I booked for consultation at three passport health clinic. The best one was located; 1001 Sherbrooke west. Their informations were really updated and I appreciate them so much specially because of their knowledge about yellow fever vaccination effectiveness as well as side effects for travelers to Africa and South America."