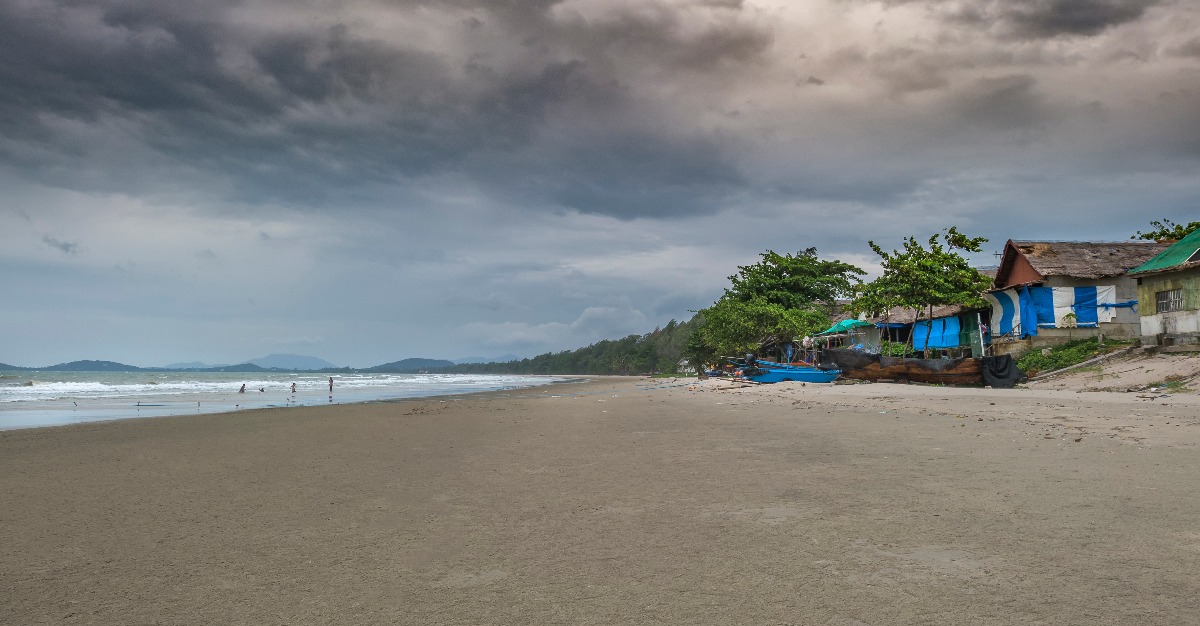 Even after leaving 2019 behind, we haven't eliminated all the disease outbreaks in recent years. According to new estimates from the World Health Organization and CDC, "more than 140,000 people died from measles in 2018" worldwide.
The most noteworthy outbreaks have come from the United States and Europe. Although, smaller regions are also struggling with measles.
With a population of under 200,000 people, the southern Pacific island Samoa has been hit with a devastating outbreak of measles. Since October of 2019, there have been nearly 4,900 reported cases of measles. Officials have reported 71 deaths, most of them children under five.
What is Measles?
Measles starts with a fever and is followed by coughing, a runny nose, red spots and rashes. For many, it can be hard to tell a difference between measles and the flu early in an infection. And, much like the flu, measles can have serious complications, especially in children.
Measles is a highly contagious virus spread through coughs or sneezes from an infected person. The illness can even remain in the air for up to two hours after a sneeze or cough.
The most effective way to stop the transmission of measles is to immunize 93-95% of the population. The MMR vaccine is a safe and effective way to protect against measles, mumps, and rubella.
Vaccination is key when battling measles because the virus is so contagious. According to the CDC, "if one person has it, up to 90% of the people around him or her will also become infected if they are not protected."
The Outbreak in Samoa
Measles is preventable with vaccination.
Unfortunately, the measles vaccine coverage in many of the Pacific island countries is below the WHO's levels of recommendation. For example, the WHO recommends a 95% vaccination rate with two doses to protect against measles. But, in 2018 the coverage for just one dose of measles vaccine ranged from 73% in the Federated States to 83% in the Marshall Islands.
The CDC explains that two doses of MMR vaccine are about 97% effective at preventing measles while just one dose is about 93% effective.
Samoa's recent measles outbreak can find its roots in a public health scandal and the rise of anti-vaccine activists.
Last year there was an unfortunate event where two nurses had improperly mixed the measles vaccines. Two infants then died within hours of receiving their MMR vaccine. While the vaccine wasn't the cause of death, the country's government halted their vaccine program, leaving thousands unvaccinated.
The WHO estimated that only 31% of children got a measles vaccine during 2018 compared to its healthy 60-70% in previous years. Along with the health scandal, there has been an increased amount of misguided information spread within the country by anti-vaccine groups. Spreading false information about vaccines can leave countries like Samoa very vulnerable. Outbreaks, such as the current one, become much more likely with vaccine hesitancy.
Steps to Slow Down or End the Outbreak
The CDC has already deployed two experts to Samoa to aid the overwhelmed health care system.
According to the Washington Post, one CDC expert will solely "focus on fighting misinformation about measles and other vaccine-preventable diseases." In a recent interview, Robert Linkins, a global immunization official at CDC's headquarters in Atlanta, stated that the health officials want to make sure "to communicate that the disease is dangerous and that the vaccine is good."
Since November 15th, 2019 Samoa has been under a state of emergency. All the schools closed indefinitely and the government shut down for a few days to handle the outbreak.
The government is working to immunize every citizen who isn't already vaccinated against measles. Vaccinations were made mandatory by the government after they declared a state of emergency. Authorities are now trying to expedite the nationwide immunization campaign. They've asked households to hang a red flag outside their homes to make it easier for medical teams to locate those who are unvaccinated.
Despite the relatively small population, most of the population is spread out in rural areas.
As of early December, the Samoan government released some numbers about the country's vaccination rates. The group that's most vulnerable to measles are children between six months and four years. In that group of 29,000 children, roughly half have yet to receive vaccines.
The government has barred children from going to public events. They've also deployed mobile units to go throughout the country administering the vaccine.
Samoa's Prime Minister Tuilaepa Sailele Malielegaoi recently made a visit to one of the overwhelmed hospitals. He stated that, "our children and people will never become immune to any future epidemic unless we have almost 100 percent vaccination coverage…It's the only antidote."
Over the last 18 years, the measles vaccine is estimated to have saved more than 23 million lives. With this in mind it's hard to watch the increasing numbers of outbreaks popping up globally for a virus that is preventable with vaccination. Samoa's government is handling the outbreak to the best of its ability.
Increased immunization efforts create hopes to reach high vaccine coverage and protect the country from future outbreaks. Efforts to reduce the spread of false information and establish vaccination regulations may show other areas how to prevent their own outbreaks.
Had you heard about Samoa's devastating measles outbreak? Do you think their efforts will stop the epidemic soon? Let us know in the comments, or via Facebook and Twitter.
Written for Passport Health by Brianna Malotke. Brianna is a freelance writer and costume designer located in Illinois. She's an avid coffee drinker and enjoys researching new topics for writing.