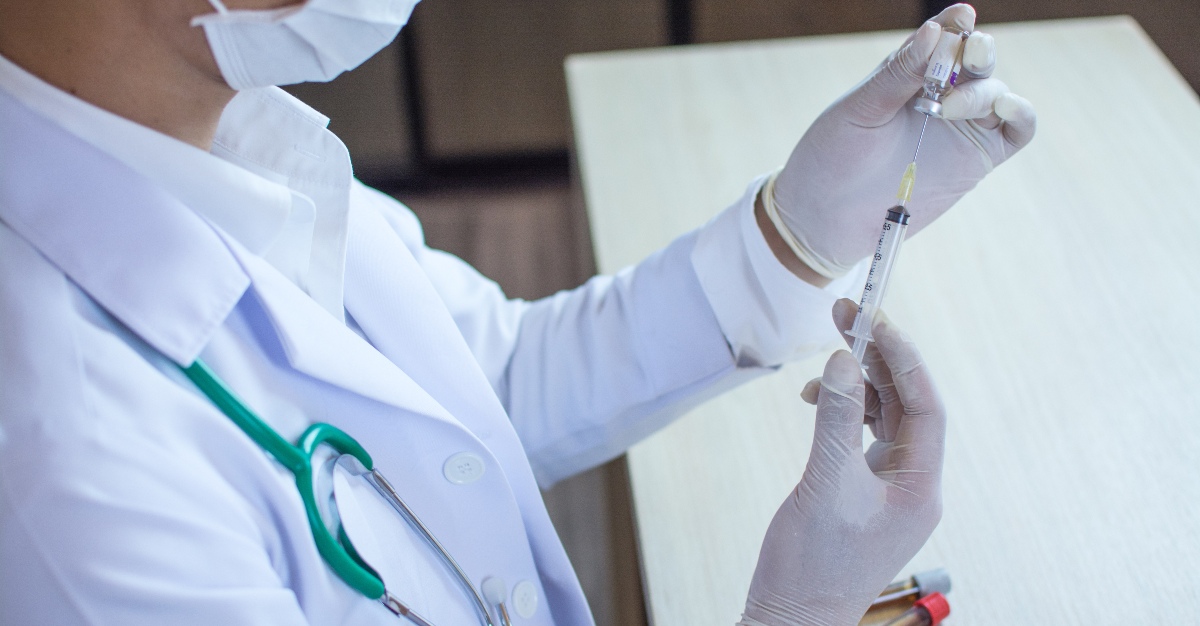 Some of the world's most useful vaccines protect against more than one disease. The MMR vaccine is mostly associated with measles, but prevents mumps and rubella too. The Tdap vaccine also covers three diseases: tetanus, diphtheria and pertussis.
Now, in trying to find a vaccine for Zika, we may also have a vaccine for dengue.
A new study from January by the Walter Reed Army Institute of Research (WRAIR) offers the details. While testing an experimental vaccine, the group found that along Zika, it also helps prevent dengue.
What Do Zika and Dengue Have in Common?
Much like the Zika virus, dengue fever is a mosquito-borne viral infection.
While the viruses don't always cause devastating symptoms, an infection can resemble the flu. According to the World Health Organization, dengue can sometimes lead to a fatal complication known as severe dengue.
The virus is most common in poor areas of tropical and subtropical countries, including the Philippines which declared a dengue epidemic last year. In 2019, we also learned that previous dengue infection could also prevent Zika symptoms in children.
How Can One Vaccine Prevent Both Viruses?
One of multiple Zika vaccines in development, the testing of the experimental Zika vaccine (ZPIV) is only in Phase 1 of clinical trials. But, scientists already made their discovery with a cross-reactive antibody, MZ4. The antibody was able to neutralize the Zika virus and dengue virus serotype-2 strain in an individual who volunteered.
According to the WRAIR, one dose of this new Zika vaccine can help the immune system against Flaviviruses. Flaviviruses are a group of viruses that consist of Zika, dengue, Japanese encephalitis, yellow fever and West Nile viruses.
If a person is infected with dengue, the vaccine will activate those MZ4 antibodies. The immune system is then ready to fight not just Zika, but dengue as well.
The individual's results were compared to other volunteers of the study. Although, other volunteers had no previous exposure to the dengue virus and the results showed a difference.
The person with previous exposure to dengue showed an increase in antibodies that neutralize both viruses.
The volunteers with no previous dengue exposure had a weaker reaction. They required two vaccinations to reach the same amount of antibodies for the Zika virus only. Those volunteers with no previous dengue exposure also showed no antibody response for dengue.
The Future of Zika and Dengue Prevention
Dr. Shelly Krebs is a senior author of the research and B cell researcher at WRAIR. She said the findings of the study show that the Zika vaccine could be a valuable asset in areas where both diseases are common.
Another Phase 1 study of the experimental Zika vaccine is taking place in Puerto Rico and yielding similar results.
Dr. Kayvon Modjarrad is a lead author of the study who also directs the Emerging Infectious Diseases Branch at WRAIR. Modjarrad said WRAIR's ongoing Zika efforts are important, because a vaccine is needed to protect against these diseases. He highlighted the needs to help travelers, locals and military personnel in endemic regions.
Mosquito-borne viruses are spreading more than ever before. As they reach new parts of the world, such a versatile discovery could help much of the world.
Would you be more likely to travel if this vaccine was approved and available? Did you know Zika virus and dengue were so similar? Let us know in the comments, or via Facebook and Twitter.
Written for Passport Health by Elle Johnson. Elle Johnson is a senior multimedia journalism student at the University of South Carolina. Johnson is graduating with a bachelor's degree in December and is a freelance writer in her free time.